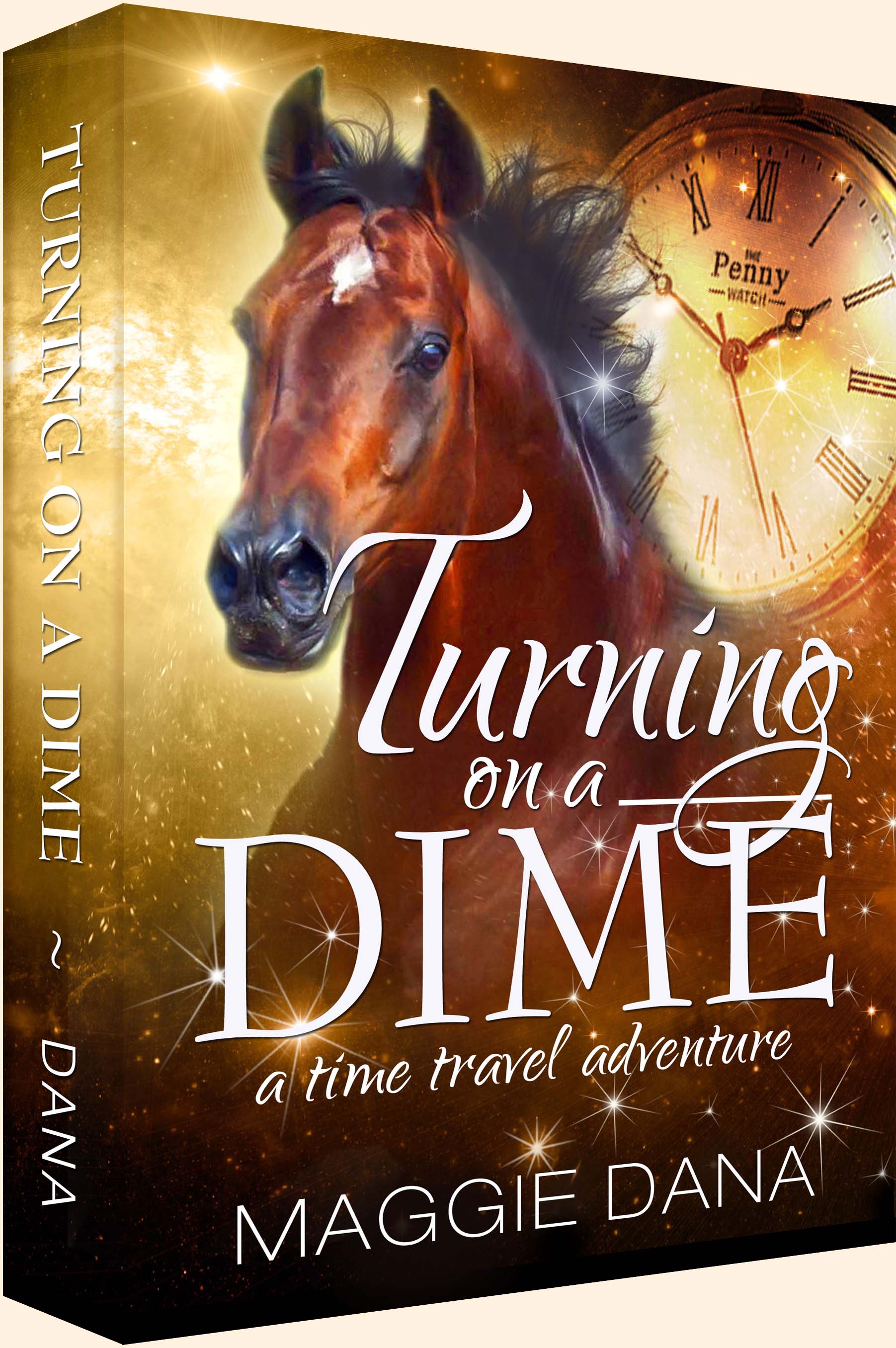 Teenage equestrian Samantha DeVries wants to be the first African American to ride in the Olympics. Her father, a successful trainer, pushes Sam to excel, while Sam's academic mother tries to instill a sense of heritage in her headstrong daughter who'd rather be riding horses than studying history. But Sam's beliefs and her carefully constructed world shatter like a jelly jar when she travels through a time portal and lands in the canopy bed of an 1860s Southern belle.
Even more surprised by Sam's unexpected arrival is Caroline Chandler. She's a tomboy who wears breeches beneath her crinoline and rides horses bareback, much to the dismay of her critical mother.
But neither girl has time to fret over petticoats and prejudice. The Civil War is raging, and soldiers from both sides are stealing horses. At risk is Pandora, Caroline's beloved mare. Without her, Sam's future Olympic horse, Nugget, might not exist in the present.
Neither will Sam if the slave catchers grab her.
* * *
Available in print and e-book from: